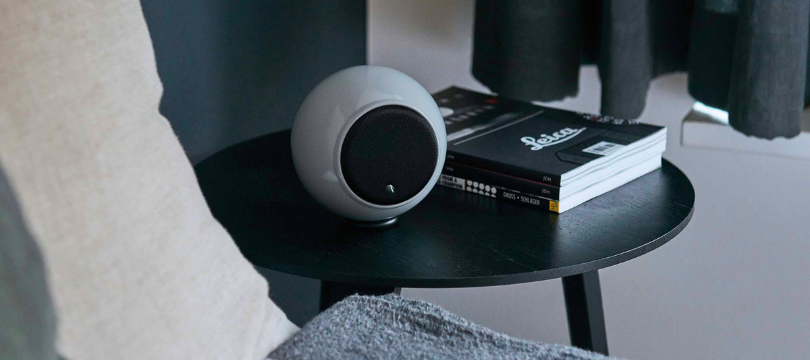 Having an immaculate audio system will not just elevate your movie or game night but will also bring you closer to friends and family through immersive, lifelike sound. Sound has a unique way of enhancing life, adding fun, creating emotions, and essentially transporting us to an entirely new place altogether. In most ways, the right sound can set the tone of your day!
With sound playing such a significant role and being so impactful, having a large speaker might disrupt the aesthetics of your house and might get in the way of your day-to-day lives. Keeping this in mind Gallo Acoustics has come out with the perfect solution!
The A'Diva SE is designed for the ultimate in compact loudspeaker performance keeping in mind its visual aspects as well. It is the no-compromise performance version of their standard A'Diva Model. Each A'Diva Se is supplied with the new Isolation2 surface mount making it easier to be placed on a table or shelf while still maintaining acoustic integrity. The Isolation2 is a minimalist aluminum, and silicon rubber ring engineered expertly, keeping in mind convenience and sound quality.
The redesigned all-metal terminal area now includes nickel heads and gold plated posts that allow the A'Diva SE to connect via standard-sized banana plugs, as well as the option to use a heavier gauge of speaker cable up to 4mm in diameter.
An eye for design


The spherical shape of the A'Diva Se makes it easy to blend with your surroundings. Its sleek and effortless look can be adapted to your surroundings depending on your preferences; it can be suspended from the ceiling or placed on your side table.

The A'Diva SE is available in a range of colors– from neutral matt white to vivid blue and rich metallic gold. You can choose one of these colors to compliment your room or customize your A'Diva SE with the SPECTRUM bespoke color matching service that opens up a world of color choices from the Pantone and RAL color systems.

Scientifically enhanced audio


The A'Diva SE features a proprietary ultra-wide dispersion flat-diaphragm transducer capable of covering a frequency range from 80Hz to 22kHz, and the addition of our Optimised Pulse Technology (OPT) and patented S2 damping control pods guarantee the elimination of ear-fatiguing colorations such as enclosure resonance and distortion. By using a spherical enclosure, internal resonance and external diffraction–the two leading causes of loudspeaker distortion are eliminated.

An extraordinary build


The A'Diva SE is a 4 Ohm design with full range power handling specified at 60 Watts and 125 Watts when used in a home cinema situation. It is built in such a manner that it can go low enough to be used without a dedicated subwoofer and can be used in a range of configurations depending on the design of your room.

The powerful TR-3D subwoofer and an array of mounting options, and its easy-to-configure system make the A'Diva SE ideal for any environment and application. The A'Diva SE is endowed with unparalleled spatial characteristics by having no crossover.

Overall, the A'Diva SE is a one-of-a-kind speaker that pays attention to the aesthetics of its build and the quality of sound it produces. With this simple yet sophisticated speaker, enhance your overall audio experience. Having an extraordinary speaker now no longer has to mean bulky subwoofers and excessive extension chords; the sleek A'Diva SE will now suffice and provide more than expected!